Grove Ozment is an experienced law firm available to assist you if you have problems at work or are charged with a crime
Anderson South Carolina is a growing community. With an increase in population comes an increase in legal needs of all kinds. Whether you are ticketed for a DUI on Hwy 28, injured while working in Anderson, charged with a crime in Belton, or wrongfully terminated from your job in Williamston, Grove Ozment is here and ready to help. Give us a call today!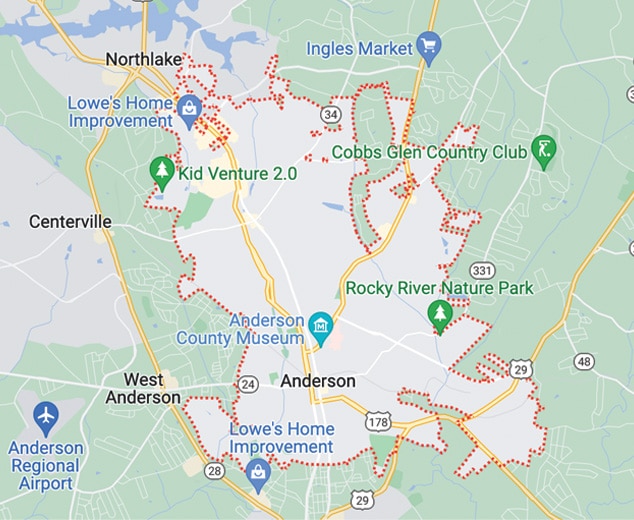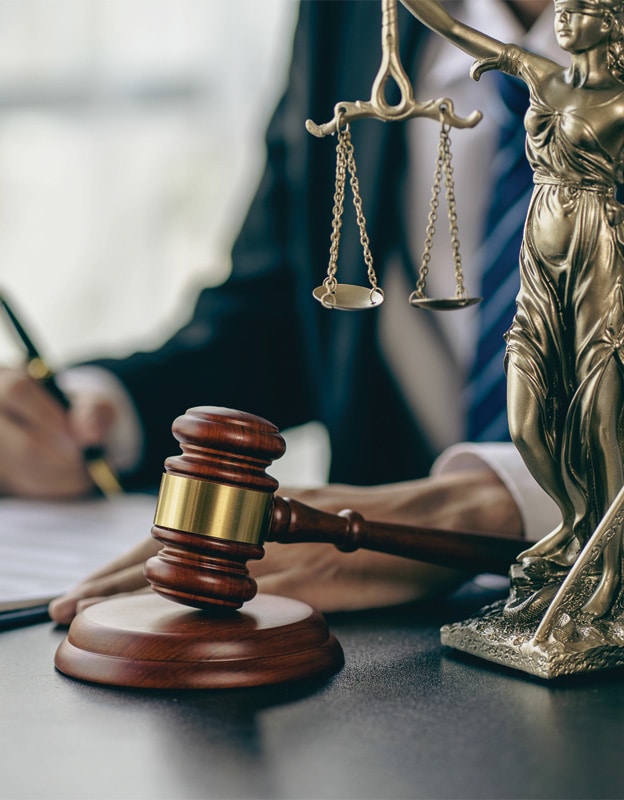 Trusted legal representation and extensive trial experience.
Finding the right lawyer for your case may seem overwhelming during such a stressful time, but Grove Ozment Criminal defense lawyer William Grove and litigation lawyer Matthew Ozment, are here to provide solid guidance and vigorous representation for anyone facing legal matters.
With over 20 years of advocating for our client's rights, we have helped hundreds of clients with court cases in personal injury claims and various criminal allegations. Will has helped hundreds of clients with their court cases in personal injury claims and an array of criminal allegations. Matthew has tried dozens of jury trials across South Carolina and litigated in state and federal courts.
At Grove Ozment, we believe everyone has the right to justice and the representation necessary to achieve it.
With decades of combined trial preparation and litigation experience, our professional legal team has the knowledge and skills in criminal defense to help you during these difficult times.

Matt helped me through a sensitive employment issue. He was great at explaining the process, setting expectations, and willing to go to bat for me! Highly recommend.
- India B.

Employment Law in Anderson
Dealing with a complex employment law issue on your own can be difficult and emotionally draining. We have years of experience handling all types of employment disputes.
Plaintiff-side workplace issues we handle:
Employment Discrimination
Sexual Harassment
Hostile Work Environment
Unpaid Wages and Commissions
Health and Leave Issues
Employment Contracts and Severance Agreements
Non-Competes and Trade Secrets
Hour and Wage Laws
Retaliation
Wrongful Termination
Workplace Safety Issues
Workers' Compensation

Criminal Defense in Anderson
Being hit with criminal charges can drag your reputation, professional aspirations, and personal life through the mud. Don't tough it out on your own; we're here to help.
We represent people who are facing criminal accusations, such as:
Assault
Breach of Trust
Burglary
Conspiracy
Domestic Violence
Drug possession, distribution, and/or trafficking
DUI/DUAC
Felony DUI
Felony offenses
Hit & Run
Larceny
Misdemeanor offenses
Murder and/or Manslaughter
Robbery
Sexual offenses
Shoplifting
White collar crimes

High-stakes Litigation in Anderson
Whether you've been in a car or truck accident, were injured at work, or if you're a business owner and the fate of your company is on the line, we're ready to help.
We are ready to support those dealing with future high-stakes litigation issues including:
Commercial litigation and other business disputes
Personal Injury
Workers' Compensation
Insurance Disputes
Ready to Discuss Your Criminal Defense Case with an Experienced Attorney?
We are an innovative law firm that brings over 20 combined years advocating for our clients rights and have helped hundreds of clients with court cases in both personal injury claims and a variety of criminal allegations. If you're facing a criminal defense or litigation matter in the Anderson area, contact us today. You can reach us at (864) 516-2222 or contact us online.