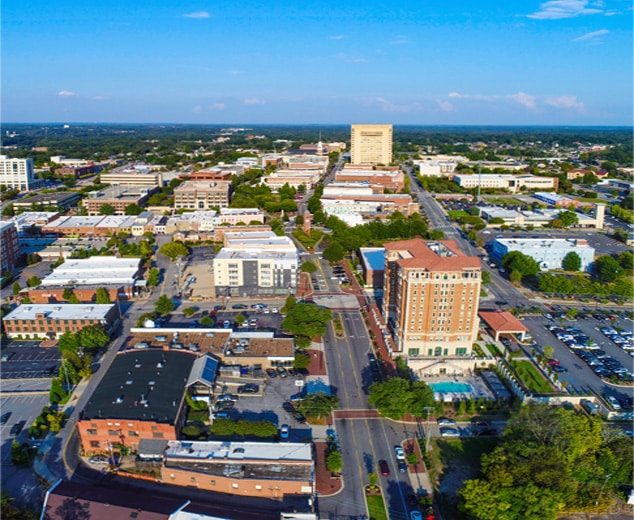 Relentless Representation for Criminal Defense Cases in the Spartanburg, SC Area
Grove Ozment is a Spartanburg criminal defense firm available to assist you if you have been charged with a crime.
Access to justice is everyone's right, and Grove Ozment believes every individual deserves the representation they need to achieve that right. Our professional legal team has decades of combined trial preparation and litigation experience to assist you during these difficult times.
Committed Advocates for Your Rights
If you have been charged with a crime in Spartanburg, SC, Grove Ozment Criminal Defense attorney Will Grove is here to help.
Will can provide solid guidance and vigorous representation for those facing various criminal charges. Being charged with a criminal charge can be a serious issue. It can drag your reputation, professional aspirations, and personal life through the mud, but we are here to help.
Assault

Breach of Trust

Burglary

Conspiracy

Domestic Violence

Drug Possession,
Distribution, and/or Trafficking

DUI/DUAC

Felony DUI
Felony Offenses

Hit & Run

Larceny

Misdemeanor Offenses

Murder and/or
Manslaughter

Robbery

Sexual Offenses

Shoplifting

White Collar Crimes
Ready to Discuss Your Criminal Defense Case with an Experienced Attorney?
Grove Ozment strives to provide aggressive and professional criminal defense attorney
representation for all our clients in Spartanburg, SC.
We are a professional law firm with over 20 years of combined advocating experience and have helped hundreds of clients with court cases in both personal injury claims and a variety of criminal allegations. If you're facing a criminal defense matter in the Fountain Inn area, contact us today. We will advocate on your behalf and ensure a strong legal defense is built. You can reach us at (864) 516-2222 or contact us online.